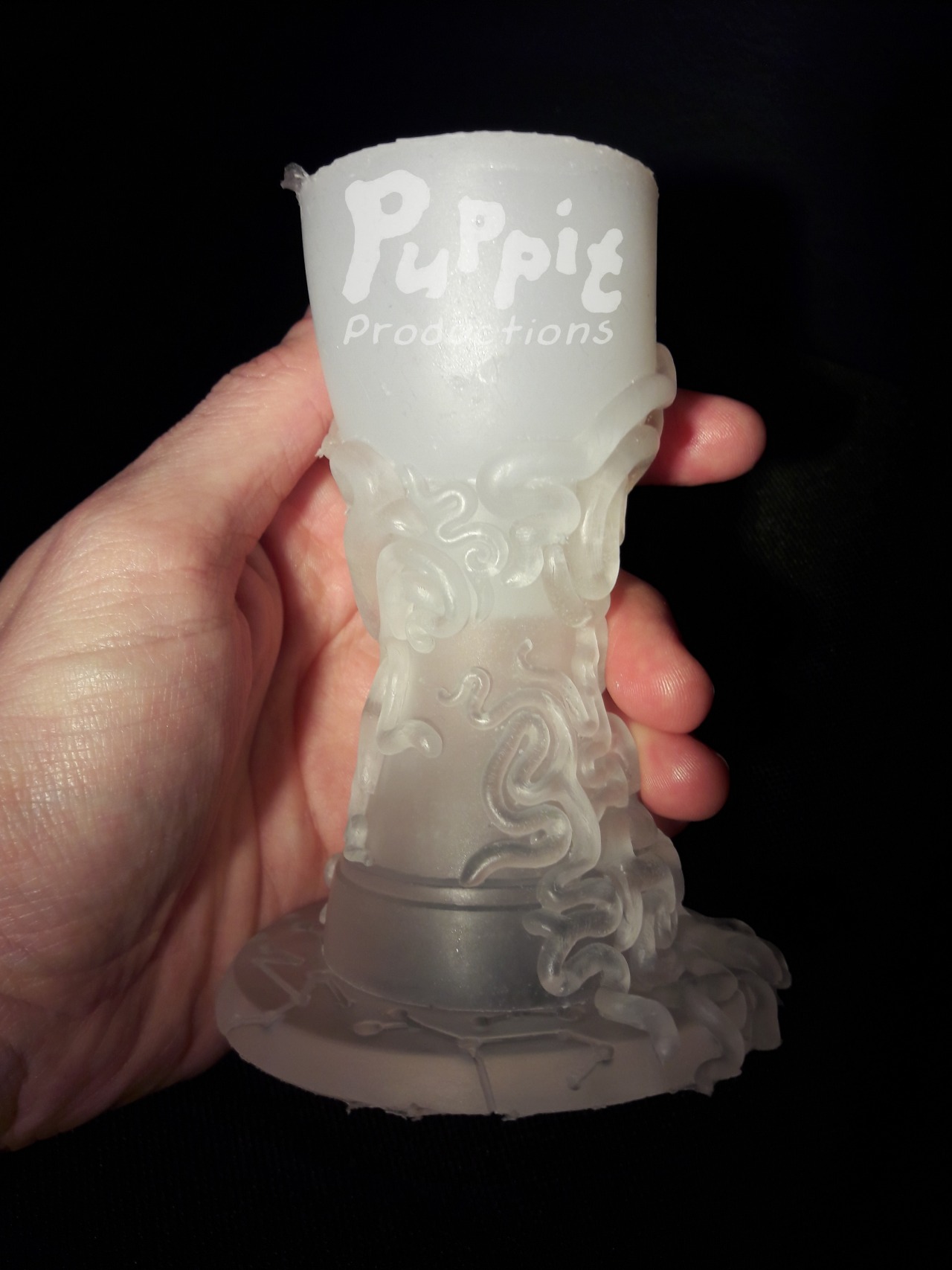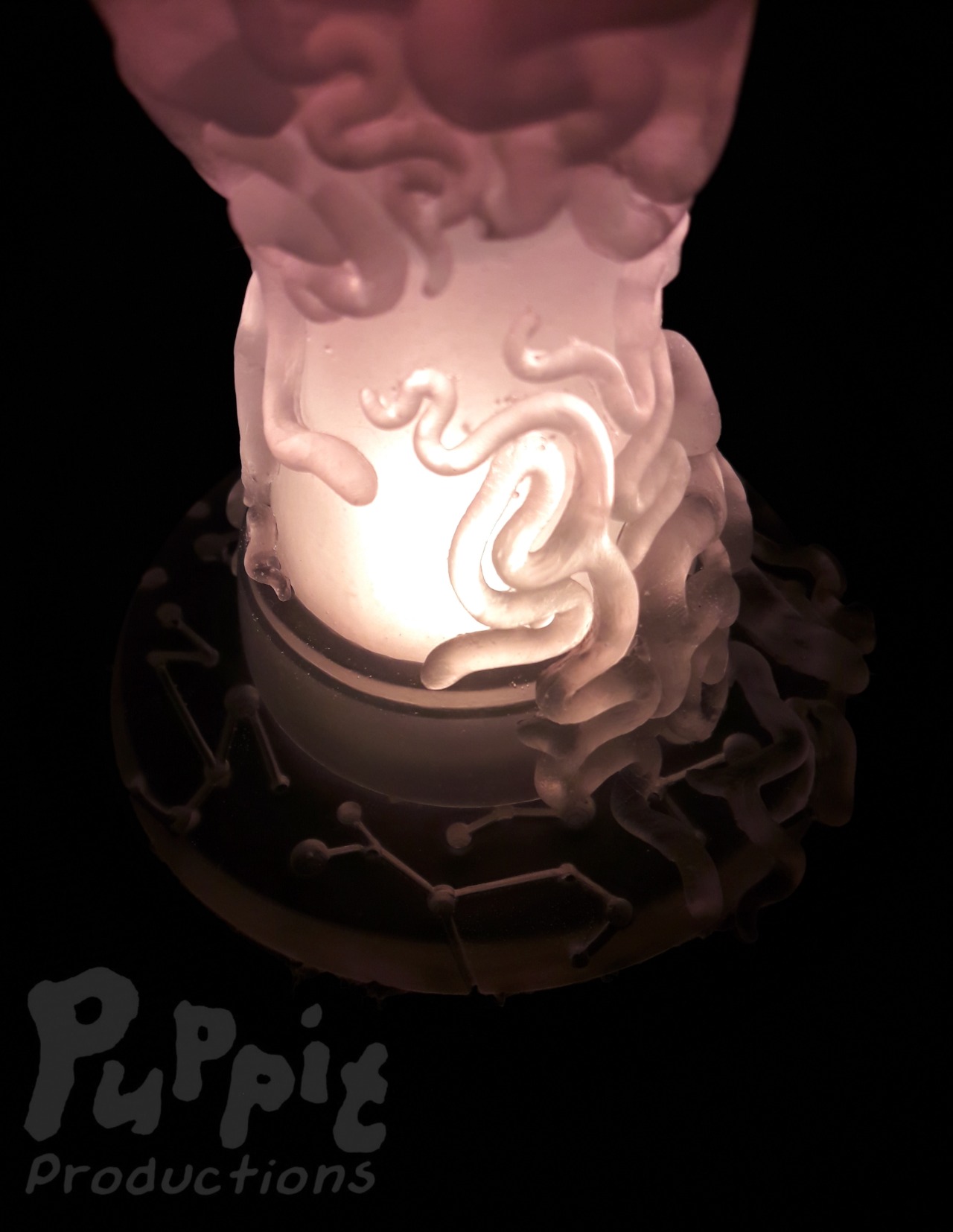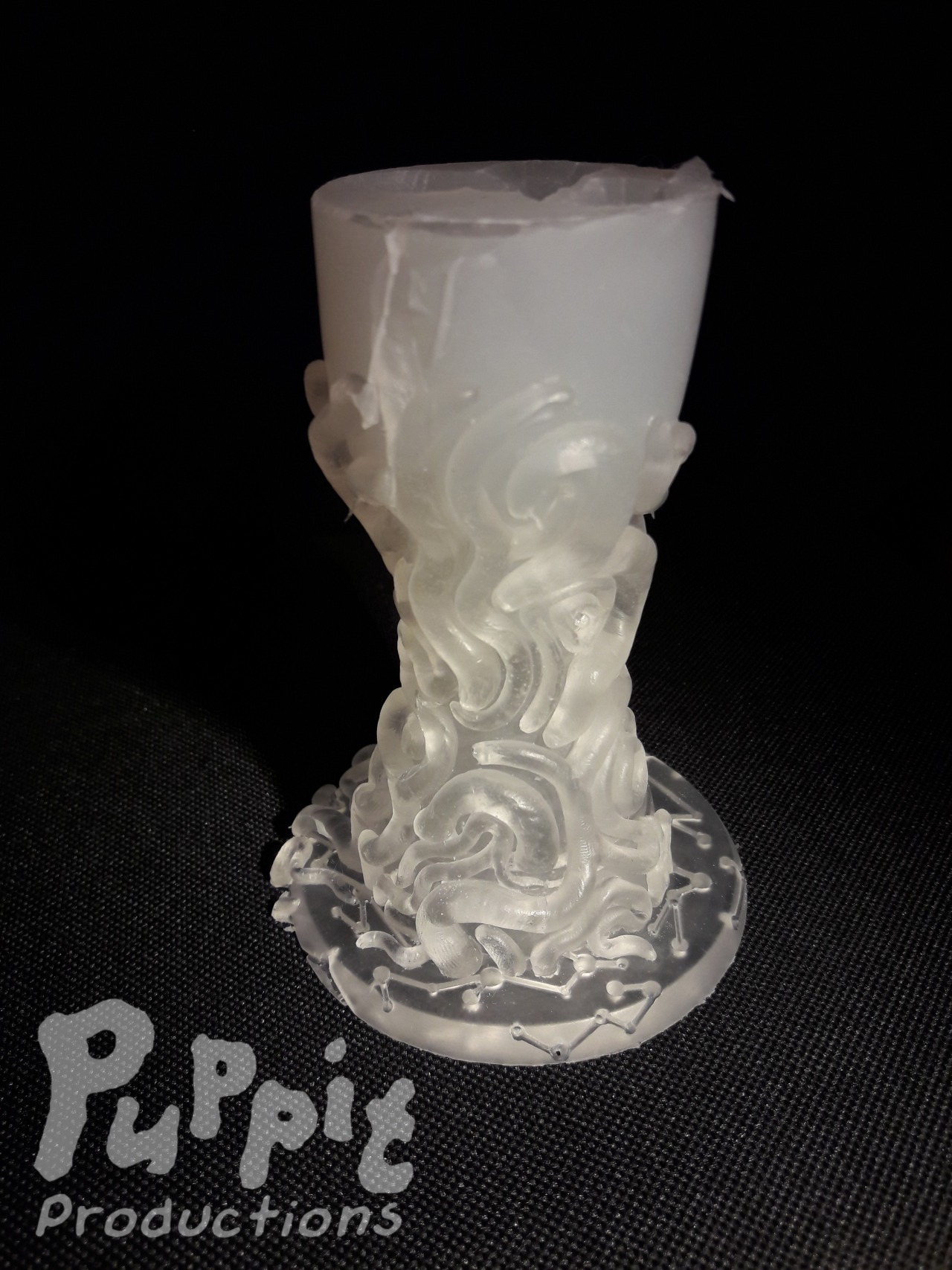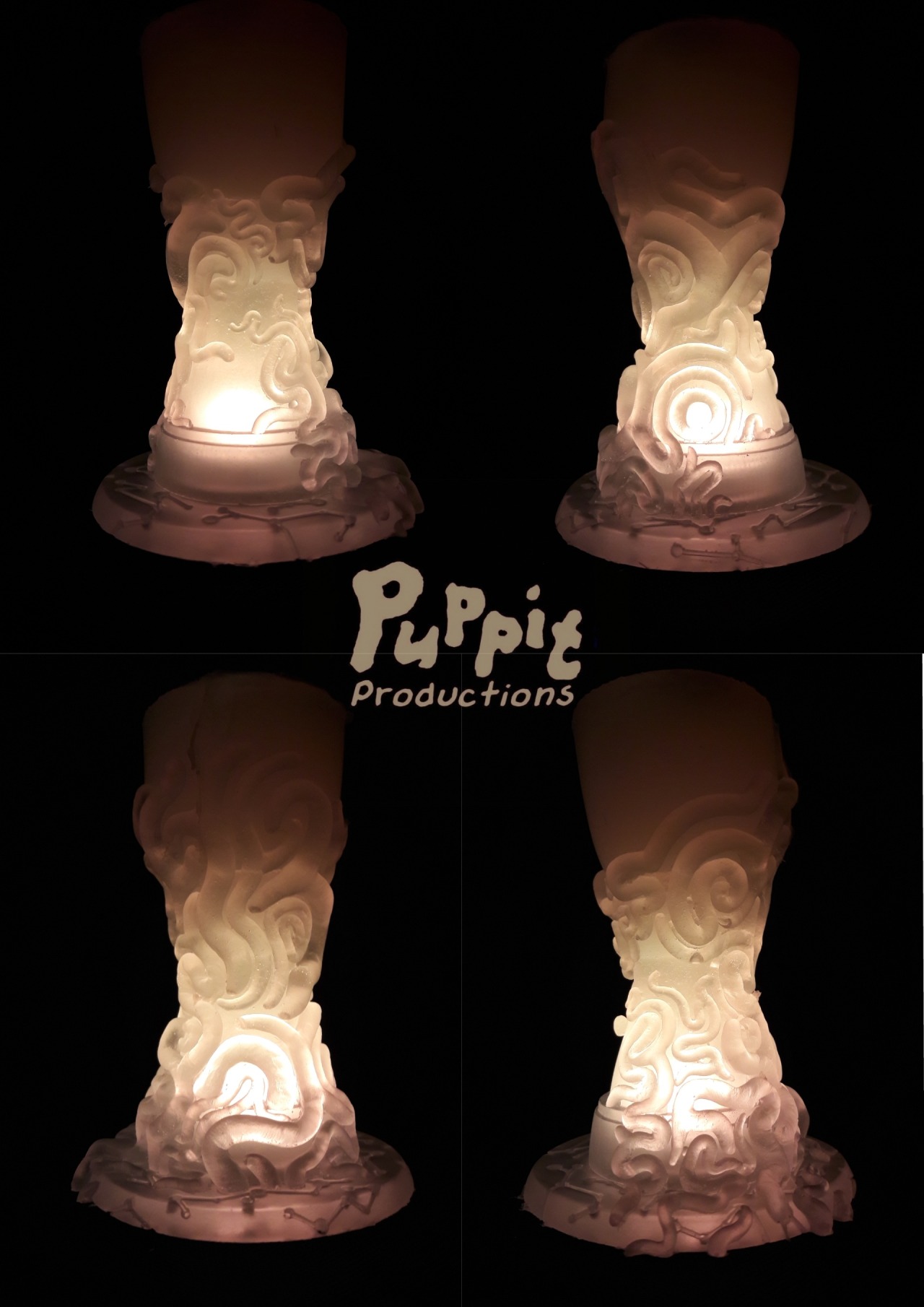 Happy holidays, everyone!
I can finally reveal one of the big projects I've been working on these past few months. Have a peek at the first cast of the new orb holder! I made one before, but this one is BIGGER, BRIGHTER, and just all around BETTER. And since it's cast, I can make more~ instead of sculpting much more fragile and less intricate individual ones.
Note that in these pictures, it still needs to be trimmed, painted, and the piece of the mould supporting the "crown" is still in place: this resin takes quite a while to cure, and i didn't want to risk bending the fully free standing "noodles" on top while it hardens further- but I really wanted this reveal for Christmas!
This silicone cup shape is also dimming the light coming through the top, but with the glass orb it's meant for in place, it will look gorgeous.
Full making-off and further progress coming soon!
Orb Holder
Puppit Productions
Zelda
Breath of the Wild
Transparent Resin