The whole process, from start to finish, of making a rod-controlled marionette puppet for a client.
The doll was sculpted in epoxy clay, with the head replicated in resin through a silicone mould. I kept the original (top of) the head, the client got the resin version, primed & ready to paint.
Darker green eyes made by me, they're polymer clay (fimo) with several layers of gloss varnish. The lighter eyes used to sculpt the eye sockets are standard issue acrylic eyes (I cannot remember the brand, sorry)- I needed something a bit hardier and scratch-proof than laqcuered fimo to define the eye shape.
The doll has a mechanical, magnetic jaw, that can be operated by pulling the metal wire that runs down through the body, with the same hand that holds the puppet's main rod up. An additional (pair of) hand(s) is required to move either arm, the rods tied to them with fishing wire.
I'm considering re-working the head into one for Ball Jointed Dolls in the 20-25 cm/ fashion doll body range.!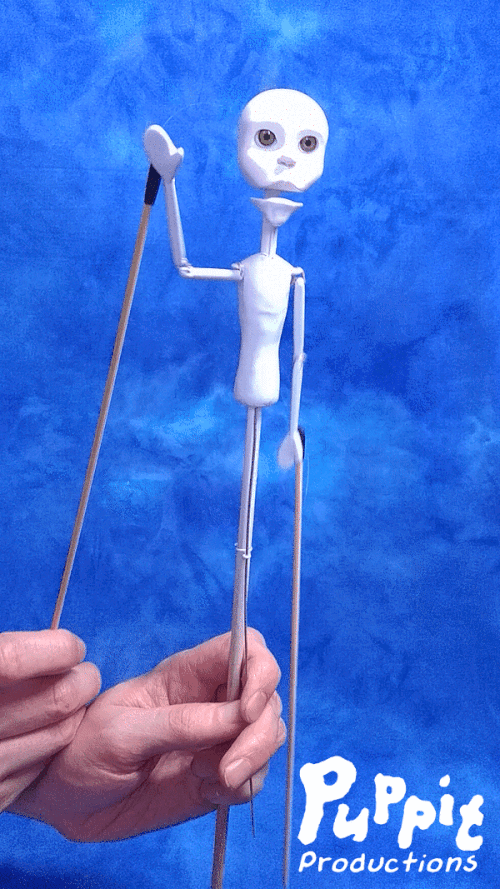 Bonus: a gif of the little fella/girl/thude in action!
Puppit Productions
Rod Puppet
Marionette
Commissions
Art Doll