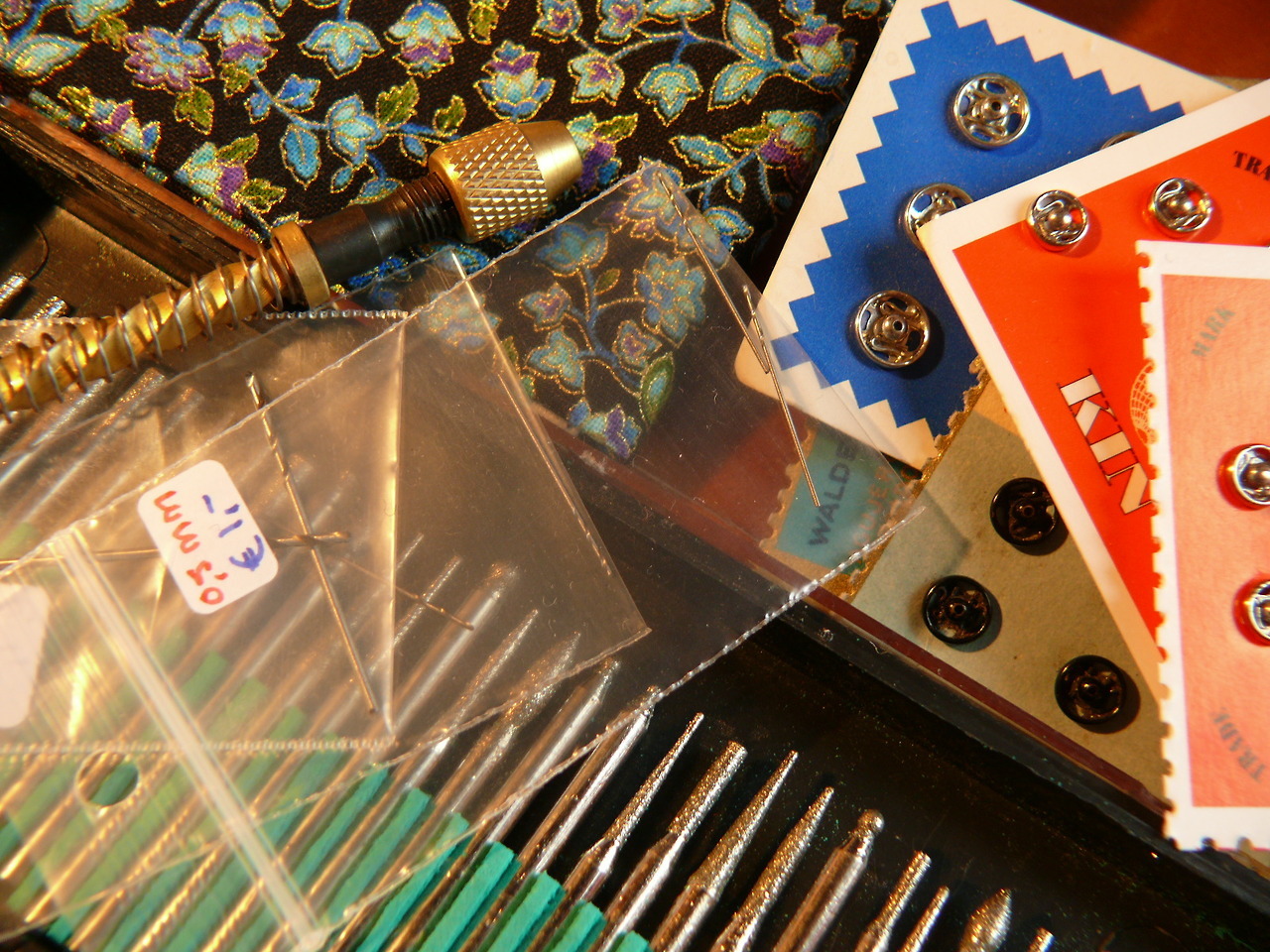 Took Neva 1.5 with me to the International Dolls, Bears & Miniatures fair in s'Hertogenbosch (Netherlands).
There weren't many resin Ball Jointed Dolls there (in fact there was only one stand dedicated in full to BJDs, my friend Willeke from AngelsDesigns), but there were some jointed OOAK sculpts and lots and lots of awesome craft stuff. And glory glory hallelujah, I finally found new dremel bits! My favourite old shapes were really worn down and for some reason regular DIY stores don't carry them (they generally only have some for drilling/carving and polishing, and very little for sanding). I was in desperate need for some new ones for modding work… And I don't like buying tools online, it's very difficult to tell the quality from a picture. So, yay for hobby fairs! Also got the teensiest, weensiest pump-action drill and some nice fabrics + haberdashery.
And it was quite fun to see all the surprise & interest from people used to more classical dolls & plushies in regards to Neva. One elder lady & her husband even went on a whole story about how they loved to see these modern dolls on more old-fashioned fairs: "Brings some new faces in, you know? Keeps it alive!" I couldn't agree more. Fairs like these are contagious- I really want a 1:16 scale cabinet full of tiny trinkets now. Just for prettiness' sake.
Blog Post
The Big Event
Doll Fair
Hobby Fair
Miniatures
Craft Materials
Puppit Productions